| | | |
| --- | --- | --- |
| | KELLEY'S PHOTO ALBUM | |


This page is graphic intensive, so please be patient while the pictures load. I hope you'll enjoy what you see!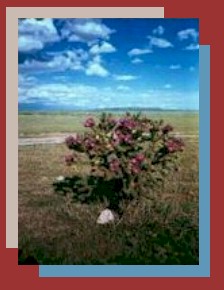 Cholla Cactus
This picture of one of the cholla (pronounced "choya") cacti in front of our house was taken in June, when it was in full bloom. If you were standing where I was when I took the picture, you would be looking northeast.
Southwestern Sunset
Nothing beats a Southwestern sunset. I took this picture standing in my yard looking southwest. You can see our daughter's swing set by the trees.
Jenna and Ishky
Ishky is the Collie my half-Apache friend Carol gave me. "Ishky" means "disagreeable one" in Apache, but he's really an easy-going, lovable dog. My daughter didn't want me to post this picture, but I couldn't resist. We love our place even in the winter time.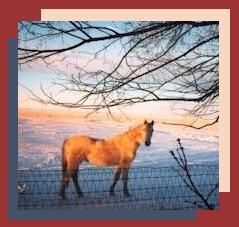 Penny's Performance
You can call her Penny for short. She's Jenna's horse--an eighteen-year-old American Saddlebred mare. For eighteen she's certainly spry, and when she runs, her gait smooth and free, she proudly holds her head and tail high. She was originally trained to pull a cart. Now she mostly keeps our milk cow company. Penny has a funny, low-pitched nicker when she thinks it's feeding time--which she believes should be anytime she sees you coming.
Petroglyphs
These granite boulders stand atop Pino Mountain, where we like to go on picnics. You probably can't see the symbols carved into the rock, but they're there. You'll find ancient rock art just about anywhere you go in New Mexico.
Abo Ruins
The ruins at Abo are part of the Salinas National Monument near Mountainair, New Mexico, where I grew up. My favorite ruins are at Quarai, but the Gran Quivira and Abo ruins each have their own charm.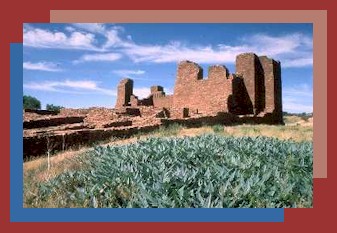 That's all the photos I have for now, but stay tuned. . . .
||Headquarters|| ||Excerpt|| ||Add Me|| ||Articles|| ||Archives|| ||Biography||
||Links|| ||New Projects|| ||Guestbook|| ||Ranch Life||

The sun, hand, beige table background & quill and inkpot courtesy of
Angel's Web Graphics at www.angelswebgraphics.com